Adam February 12th, 2010
Here's a shot of a necklace I made today.  It's a present for a special someone for Valentines Day.  My blog readers will get a sneak peak though.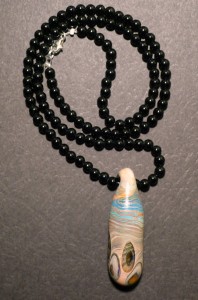 It's made with a pendant I blew a few days ago for this necklace. The rest of the necklace was parts bought from a local bead store. I like it and hope that others will to as it dangles from my valentines neck.