Their web site came out great and gets great results.  The results are great and their goals for online marketing in the Virginia Beach area are being met. They are now gettingdaily requests for quote for tree services in Virginia Beach, VA. which has helped Advanced Tree Care thrive and grow.
http://www.virginiabeachtreecare.com
---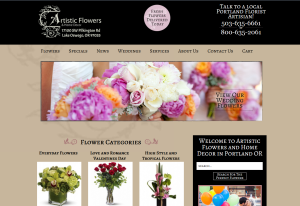 An ecommerce web site that's now taking orders daily from their online presence.  Artistic Flowers in Portland, OR wanted an online wedding flowers calculator for their web site.  This site now allows the visitors to fill out the online wedding flowers calculator then get an email with the full prices and a pdf to share, save, and print.
https://artisticflowers-decor.com