Adam August 15th, 2016
I didn't know what to Google to find what a part of a single letter was.  After a bit of searching I found this very helpful graphic.  I bet most people know what a serif is but I had no idea that what the ear of a letter is or a spine.  Interesting typography stuff.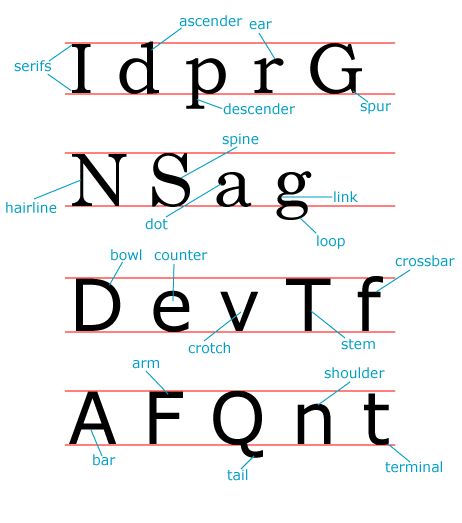 I'm not sure who's it is as it was found on Pintrest but if you know please let me know as I'll give them credit.